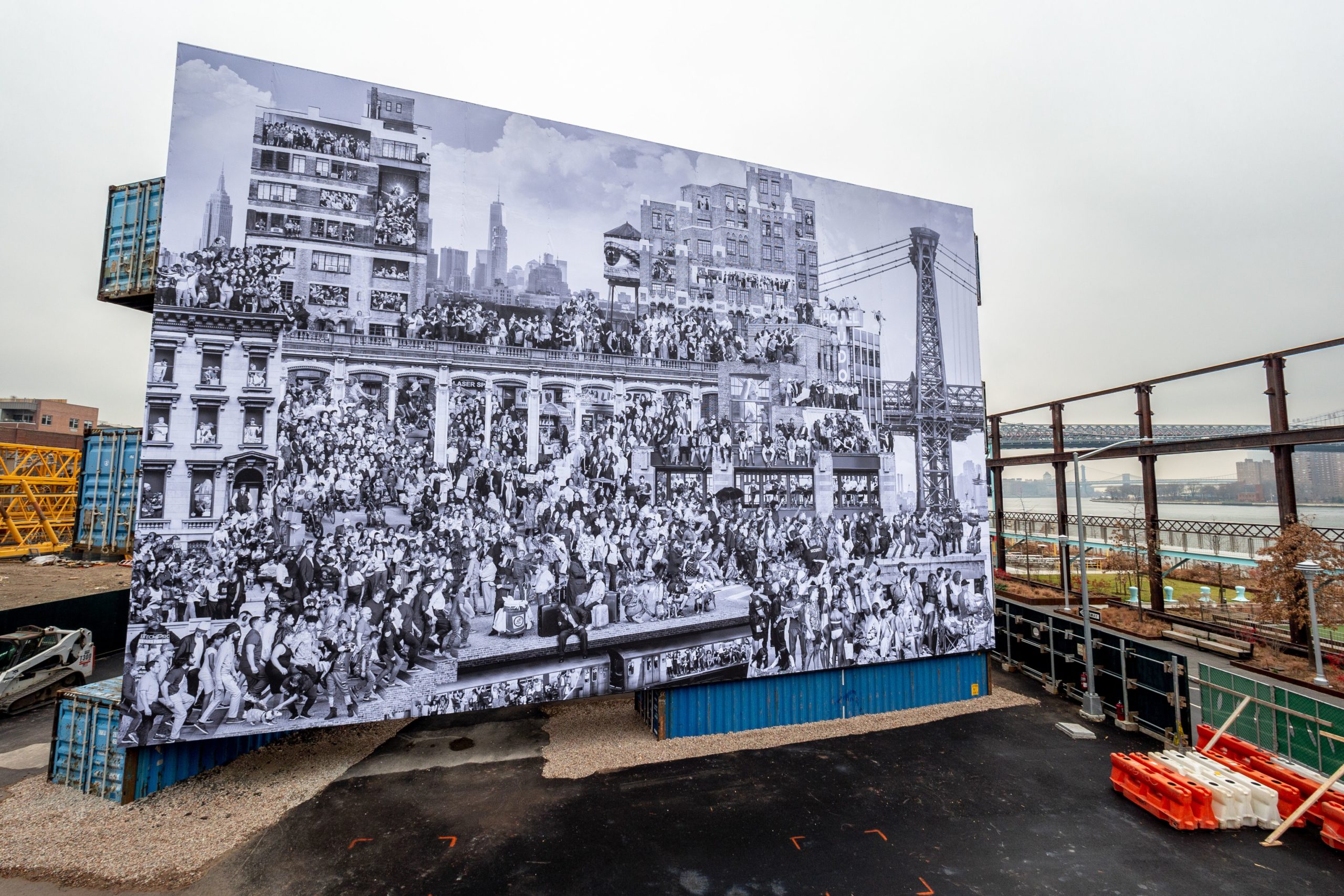 Throwback on a large-scale project signed by the artist JR.
PLACE : NEW YORK – DOMINO PARK BROOKLYN MUSEUM
ARTWORK : FRENCH ARTIST JR
PRODUCT : DOMINO BLACK BACK
INSTALLATION SIZE : 25 m X 16 m
We are proud to present our new product "Domino black back" through this emblematic centerpiece of the exhibit, "The Chronicles of New York City" a new mural featuring the faces of more than one thousand New Yorkers from across the five boroughs, which is accompanied by audio recordings of each person's story exhibited at the Brooklyn park in New York.
The piece is 53-feet-high and depicts 1,128 New Yorkers standing around the city, with the Williamsburg Bridge and Empire State Building among the notable structures you'll see in the background. Each subject was photographed individually and then combined into one image. You might recognize a few faces if you look close enough, including actor Robert De Niro, dancer Lil Buck and JR himself.
This artistic work has launch our new "Domino Black Back" textile developed by SENFA. An opacifying coated knitting with a white face and a black back which can be printed on the textile side in sublimation or UV. The high quality of this fabrics offer an excellent print definition and match perfectly for all art projects. This product, light and easy to install, is therefore ideal for short term events, indoor or outdoor, for exhibitions or visual communication. A beautiful new substrate to discover !