Description
BASE CLOTH
100%
polyester
APPLICATIONS
LIGHTBOXES
FRAME SYSTEMS
FEATURES
LIGHT DIFFUSION
ANTIBACTERIAL
M1 in process
B1 in process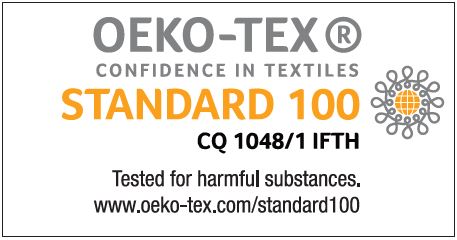 Antibacterial activity measured –  ISO 20743 : 2013 norm
Virucidal efficacy measured – ISO 18184 : 2019 norm.
WEIGHT
130 g/m²
3.83 oz/sq.yd
TENSILE STRENGTH
46 daN (Warp)
67 daN (Weft)
WIDTH
160 cm / 320 cm
63 inch / 126 inch
Environmental impact assessment
All details are nominal values and are subject to change within usual tolerance (+/- 10 %). The information provided in this document is based on current knowledge and expertise. They do not exempt a manufacturer/processor from carrying out their own tests and trials as their in-house handling and manufacturing processes can have a significant range of influences on outcomes. Application, utilisation and processing of products is taking place outside of our control and are therefore the sole responsibility of the manufacturer/processor.