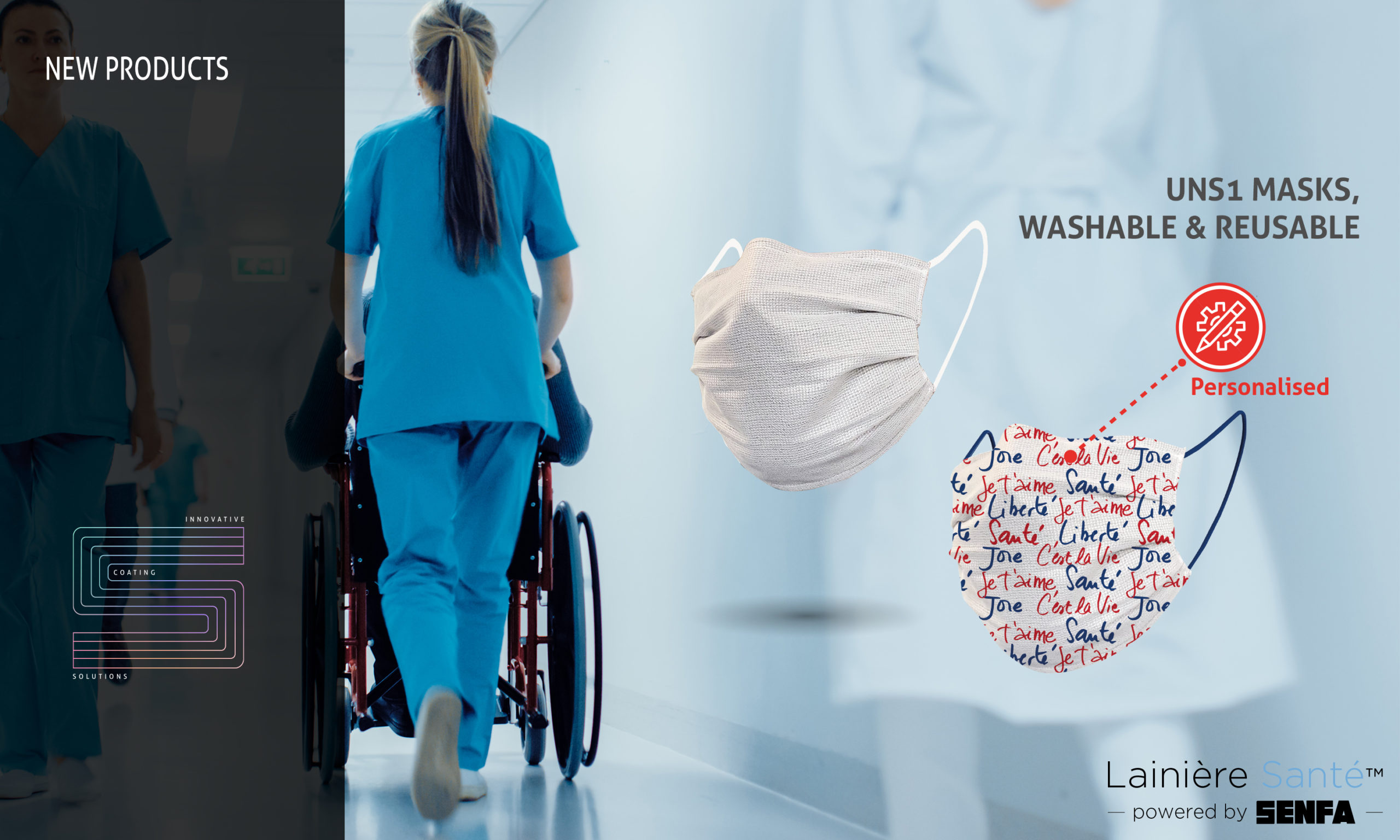 A FULL OFFER OF PROTECTIVE PRODUCTS
MAY 2020
The Lainière Santé & Senfa team have come together to offer you products intended for health protection that comply with the standards in force while guaranteeing excellent performance.
=> UNS1 masks (for non-sanitary use) offer excellent breathability. They are reusable, washable, and filter over 90% of particles larger than 3 µm.
=> The gowns have a water-repellent treatment guaranteeing perfect protection against projections and dirt. Available in one size, the product is adjustable at the waist and neckline to suit different body types and ensure optimal comfort.
Products that meet your needs thanks to custom-made personalisation !
Senfa was very proud to accompany the French exhibition entitled "La Baule Passion Ocean" which takes place from July 17 to November 2, 2020, by offering personalized masks in the image of the event to meet current health constraints!
DISCOVER OUR HEALTH PROTECTIVE COLLECTION